Hey guys, you have until 5 pm EST tomorrow (Friday) to order from me and to send/arrange a payment. After that, you'll either have to order from lulu or see if I have extra.
Lots of LotS stickers still available. Only $5 for a sheet including shipping if you live in the us.
More updates tomorrow.
------------
Hello everyone! I'm happy to announce that you can now order
Land of the Sky Volume 1
from me. I will leave orders open until next friday.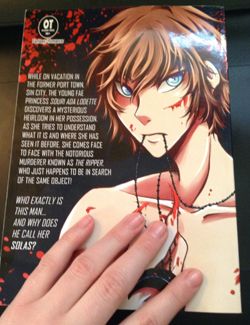 How much is it?
Same price as lulu, $16.
Shipping for people in the US will be $4 for a total of $20, so it's the same as lulu pretty much. If you want delivery confirmation, add an extra $1
For international buyers, we'll have to talk because the price will depend on where you're located. Please note that international prices are always going to be more expensive. It's not my fault and you should not be asking me to pay some of the shipping costs just because you want a signature from me. I'm using this site to calculate the price, using the settings of large envelope and .95 lbs
postcalc.usps.com/
. You can look it up before hand because I'll give you the quote from the site for first class international. If it ends up being cheaper at the post office, I'll refund you the difference, if it's more expensive, I pay the difference. Simple as that.
If the shipping is cheaper, I'd go with lulu because again, the only time I'm gonna make up the difference is when I have to at the post office.
Any goodies included?
The book will be signed by me.
The first ten people who order from me (and pay in full) will receive a
free
sticker sheet! After those first 10 books, I may just slip a few into random books.

Just to note, you can only receive one free sticker sheet per order, not per book.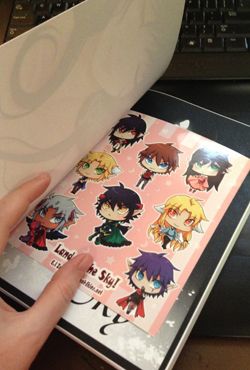 If you don't manage to make into the first 10, you can purchase one separately for $4. I have a limited quantity however.
How do we pay?
Send me a note with a title of "Book order -[your deviantART name]" and tell me what you want. I'll ask for your address and give you my paypal address. I can't take any other form of payment besides paypal.
What if I want a book from you but can't pay by next friday?
You can order on lulu at any time, but I'll be ordering some extra books that will be available to buy after the shipment of books arrives (I won't be accepting preorders for those however, I'll let you know how many are available and it's first come, first serve.).
If you know absolutely you'll be able to pay
before
they get here, but just not before next friday I can order an extra one for you, but please don't ask if you don't plan to pay for it.
If you have any questions, please leave them on this journal only.
That's all I have for now. I do have some other updates to talk about, but I'd like to focus on just the book orders for a few days. Expect a new journal in a few days.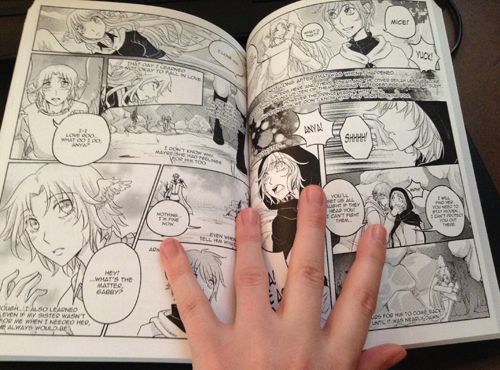 Thanks for all your support.
I honestly don't think I would have gotten this far without it.

Love you guys.

Land of the Sky Vol 1 on Lulu:
www.lulu.com/shop/el-zaleski/l…